City of Vaughn Implements Cloud-Based Unlimited Mailbox? for Email Archive and Retrieval
March 30, 2012 Jon 0 Comments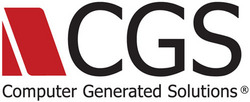 (Vocus) April 28, 2010
Computer Generated Solutions Inc. (CGS) announces that the city of Vaughan, Ontario (Canada) has implemented its Unlimited Mailbox? email archiving and e-discovery solution (http://www.unlimitedmailbox.com) across its 1300-user city government operations. The new web-based, software-as-a-service solution provides advanced tools to archive, search, retrieve, backup, and recover email data across the entire system. These capabilities make it possible for the city to realize enhanced and consistent citywide practices for email system management and compliance. The system proactively manages electronic messaging data and enables efficient retrieval of information contained in email records to satisfy both internal and public information requests.
?We are pleased to work with Vaughan officials to advance their email management and compliance capabilities,? noted Michael Wilding, Senior Vice President of Technology Solutions and Training. ?Leveraging our extensive knowledge and experience in Canadian record compliance regulations, we are addressing the city?s current and future needs with this leading-edge technology.?
In addition to expediting information search and retrieval processes, Unlimited Mailbox provides the city with enhanced e-discovery capabilities that include audit trail records, built-in redaction, and classification tagging.

Of specific importance to the City of Vaughan, Unlimited Mailbox supports the application of established information access security policies and provides a detailed audit trail of all administrative activities. Audit trail records are created in a format compliant with regulations and standards for corporate and government email system records.
The Unlimited Mailbox software application is hosted by CGS at a data center near the City of Vaughan and works with the Microsoft
Similar Posts: