Desert Data Recovery, Phoenix, Adds Class 10 Clean Room Service
May 9, 2014 Jon 0 Comments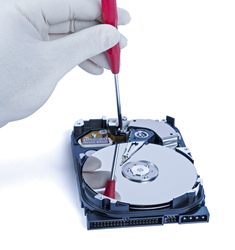 Phoenix, AZ (PRWEB) April 07, 2014
Desert Data Recovery, Phoenix is a privately owned data recovery company. They specialize in Hard Drive Data Recovery as well as recovering data from Flash Drives, RAID Arrays, SD Cards and all types of Macs. Utilizing state of the art data recovery hardware and software, Desert Data Recovery is often able to recover data that other data recovery companies cannot.
Most data recovery companies in the Phoenix area utilize 'drop off' locations then send failed hard drives out of state for recovery. Tim Homer, CEO of Desert Data Recovery and a Certified Data Recovery Expert (CDRE), said "I wanted to create a professional data recovery environment, where clients will get locally based data recovery services here in Phoenix. With our new Class 10 Laminar Flow Clean Room Service, we can now recover data from mechanically failed hard drives in our own facility.
Over the past year, Desert Data Recovery has recovered data from a variety of storage media such as clicking hard drives, failed RAID arrays, Flash Drives with broken connectors, formatted SD cards and fire damaged security surveillance systems.
While data recovery is a very technical skill, said Tim, We never lose sight of the fact that what we recover could be a clients precious pictures, or a businesss critical financial data. Therefore customer service is a high priority.
Desert Data Recovery also offers a Referral Program to professional IT companies. Tim said "Our straightforward pricing structure is easy to understand and takes the mystery out of data recovery pricing."
Desert Data Recovery offers a free 24 hour evaluation service on any type of storage media, so clients know the costs of recovery before committing to the work. There is also a No Data, No Fee Guarantee, so if they dont manage to recover those critical files, there is no charge. That is how confident they are at recovering lost data.
The Desert Data Recovery website includes detailed explanations of common hard drive issues to help clients diagnose problems. They also have a page where the mechanics of hard drives and flash media are explained. We believe that giving the client as much information as possible about why their media may have failed will help them make an informed decision on who to use to recover their data, said Tim Homer.
About Us:
Desert Data Recovery is a Phoenix AZ, professional data recovery company providing the Arizona market with data recovery services for failed storage media such as hard drives, RAID arrays, flash drives, SD cards, external hard drives and all types of Macs.
Contact Information:

Tim Homer – CEO

Desert Data Recovery

602 686 2622

http://www.desertdatarecovery.com
Similar Posts: