Kobie Marketing Only Loyalty Marketing Agency Selected as a 2010 DMA ECHO Award Finalist for FairPoint Newsletter
November 14, 2011 Jon 0 Comments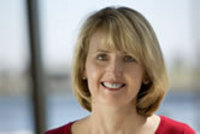 Saint Petersburg, FL (PRWEB) January 3, 2011
Loyalty marketing and technology agency, Kobie Marketing, was selected as a 2010 DMA International ECHO Award Finalist for work on the FairPoint Communications Business Rewards Statement Newsletter. The ECHO Awards, which are presented by the Direct Marketing Association, honors marketing campaigns that demonstrate outstanding creativity and deliver exceptional results.
The FairPoint Communications Business Rewards Statement Newsletter was designed to increase customer engagement with the FairPoint Business Rewards loyalty program. Since the statement newsletter mailed, participation and engagement in the program increased by 345% from the previous month.
"We have worked hard to develop Kobie's capabilities as a leading, full service loyalty marketing agency and recognition like this validates our success," said Rya Lauber, Creative Director at Kobie Marketing. "What's more, it demonstrates our commitment to create more relevant customer experiences that drive measurable results. Few loyalty marketing agencies can combine strategic insights with outstanding creative and cutting-edge technology."
Kobie Marketing has received the most awards of any loyalty marketing agency for effective marketing campaigns. In addition to its nomination as a DMA ECHO Award Finalist, Kobie has won an International Davey Award, three Summit International Marketing Effectiveness Awards, and two Communicator awards this year. Last year, the agency won a total of 11 awards, including eight Davey International Awards and three Summit International Marketing Effectiveness Awards.
About Kobie Marketing
For over 20 years, Kobie has been a recognized leader in the loyalty marketing industry. Through award-winning loyalty marketing campaigns and continuous reinvention of how firms execute effective programs, Kobie's clients enjoy incremental revenue, product and household penetration, and brand advocacy. Today, Kobie Marketing leads the loyalty marketing industry with a relentless focus on delivering the best Customer Experience, through proprietary technologies and award-winning campaigns. Kobie Marketing is spearheading the mobile loyalty revolution with its Social Media, SMS, MMS and Mobile Application loyalty solutions. Kobie serves a diverse client base of top brands including Verizon, Verizon FiOS, Bank of America, RBC Bank, Royal Caribbean Cruise Lines, Barnes & Noble, BJs Restaurants, AMC Theaters, Avon, CBS Sportsline and Samsung, among others. Visit Kobie at http://www.kobie.com.
About the ECHO Awards
Established in 1929, ECHO is the longest running international award that honors excellence in direct marketing. Entries are evaluated on creativity, marketing strategy, and response results. Each year, over 1,000 marketers and agencies enter the competition.
# # #
Related Samsung Hard Drive Press Releases
Similar Posts: