New MagicRAR 5.0 Only Compression Utility to Mount Archives as Folders in Windows Explorer and Implement Full Disk Compression
July 24, 2014 Jon 0 Comments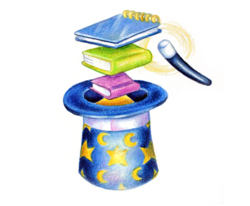 Sydney, Australia (PRWEB) April 23, 2012
Simon King`s Utilities Group has launched MagicRAR 5.0, a data compression utility for Windows end-users, power users, systems administrators, and large corporate networks. Simon King`s MagicRAR 5.0 introduces several unique benefits not found in veteran competing products like WinZip or WinRAR These benefits eliminate data compression related IT costs and training, while exponentially increasing the possibilities of what may be achieved with data compression utilities.
The magic of MagicRAR is the ability to browse inside 60 different types of archive files, including the ZIP, CAB, RAR, ISO, and 7ZIP formats, as if they were ordinary file system folders. Especially on large corporate networks where the average user may not be computer literate, this is an indispensable convenience. Double-clicking a file inside an archive folder automatically extracts it and launches with the owner application; even offering to update the original copy inside the archive if changes are saved. Dragging and dropping, or copying and pasting files between archive folders and the physical file system transparently compresses and extracts files on-the-fly.
Shell Namespace Extension Technology is what enables this perfect illusion, says Simon King. Despite the necessary programming interfaces having been disclosed by Microsoft in 2002 as part of the Microsoft – Department of Justice settlement (http://www.theregister.co.uk/2002/08/23/those_ms_api_disclosures_errors/), neither WinZip nor WinRAR have managed to implement this technology in their own products for over a decade. MagicRAR has risen up to the challenge, filling the void created by these industry veterans in their inability to adapt to the new era of convenience in computing technologies.
MagicRAR also integrates with all versions of Microsoft
Similar Posts: