Regents Boosters Launches Revolutionary NYS Regents Living Environment Prep App
May 14, 2014 Jon 0 Comments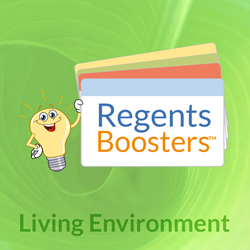 Brooklyn, NY (PRWEB) May 08, 2014
On April 4th 2014, Regents Boosters launched their complete regents-prep app designed to help all NYS high-school students master their regents this June 17th. In honor of regents-prep start in many high schools, the app will be going free this Friday, May 9th to Monday, May 12th. NYS educators have been encouraging Regents Boosters to develop an app using their flashcards technique from the printed version.
The app includes all the favorite features from the printed version, which was approved by the Department of Education in 2011. The Living Environment Regents Boosters app presents the full curriculum material in a concise, innovative manner with advanced memory aid techniques. The apps digital flashcards are comprehensive, concise, and student-friendly, including many original hints, pictures, and diagrams. The student has the option of searching for the topic of their interest, and saving difficult cards for later review. The iPad app is a digital medium for students to utilize the Regents Boosters flashcard technique.
Of the companys recent app release, Ruth Hertz, founder of Regents Boosters said: The Regents Boosters app is a breakthrough in New York State Regents education. The Regents Boosters digital flashcards unlock the tremendous potential of educational technology, enabling all NYS students to succeed.
NYS educators and students are already familiar with how indispensable the flashcards are for studying. As per Dr. Gary Schall, Superintendent of Lawrence Public Schools, I was extremely pleased with the Regents Boosters and highly recommend it. I will be ordering more for our schools. The company recognized the need to adapt their flashcard technique to the digital world. The app is essential for students to master the NYS Regents using a mode they are comfortable with.
About Regents Boosters: Regents Boosters is a NYS Regents prep company based in Brooklyn, NY. Founded in 2010, Regents Boosters has developed a flashcard technique that is used by hundreds of schools and thousands of students. As of May 2014, Regents Boosters offers flashcard sets for three integral NYS Regents curriculums, Living Environment, Biology and Global. The Chemistry flashcard set is on track for release in late 2014. Educators and students can download the Living Environment Regents Boosters App, from the iTunes app store, and order flashcard sets from their website, http://www.regentsboosters.com.
Follow Regents Boosters on Twitter and Facebook, Twitter: @RegentsBoosters, Facebook: Regents Boosters.
Related Memory Cards Press Releases
Similar Posts: