San Diego Personal Injury Lawyers at Morris and Associates Settle California Car Accident Lawsuit for $85,000
March 31, 2012 Jon 1 Comment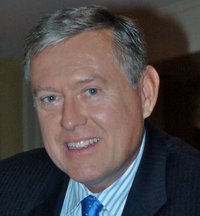 San Diego, California (PRWEB) March 16, 2012
The San Diego personal injury attorneys at the law firm of Morris and Associates, which is a team of serious injury attorneys who dedicate their law practice to representing clients who have been injured because of the negligent, reckless and intentional actions of others, hereby announces that the firm has settled a California car accident lawsuit that was filed on behalf of a client who was injured in a crash.
The case was titled Belles v. Wilcox Williams, and this San Diego auto accident lawsuit was filed in the San Diego County Superior Court and assigned a case number of 37-2011-00086607-CU-PA-CTL, was filed in response to an auto accident that occurred on February 11, 2010 in La Jolla at the intersection of La Jolla Village Drive and Executive Way.
The plaintiff, Ms. Katherine Belles, was injured in the crash and suffered damages that included losses relating to general damages/property loss, wage loss, hospital and medical expenses and pain and suffering. The complaint that was filed in furtherance of this lawsuit classified these losses as compensatory damages. The case was set to proceed to trial until the defendant, Amy Nicole Wilcox Williams, and her defense attorneys and insurance company agreed to a settlement in the amount of $ 85,000.00 to close the file and to dismiss the San Diego auto accident lawsuit that had been filed.
About Morris and Associates
Morris and Associates is a law firm comprised of San Diego personal injury attorneys who serve clients by way of helping them with legal matters that include personal injury cases, wrongful death matters, motor vehicle accidents, pedestrian accidents, employment law, elder abuse and neglect and many other types of legal matters that require the help of experienced professionals.
Similar Posts: