Securely Erase Hard Drives with ProtectStar Data Shredder 3.0
July 16, 2014 Jon 0 Comments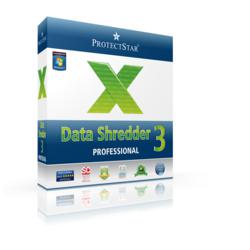 Miami, FL (PRWEB) April 24, 2012
ProtectStar released its first version Data Shredder in 2006. Thanks to continuous implementation of customer feedback, the product has since evolved into a significantly user-friendly tool that efficiently meets users' deletions needs, deleting data with Data Shredder 3.0 is permanent, and your data cannot be reconstructed. You're in full control of your privacy.
ProtectStar Data Shredder 3 Professional, is a state of the art tool, that allows for secure deletion of data from hard drives and external data storage devices. It has proven to be one of the most successful and popular deletion tools available on the market today.
As file shredding is the main purpose of the program, ProtectStar Data Shredder 3 is equipped with 11 destruction algorithms, ranging from simple overwriting with random values to running 50 passes. Several known standards are available, such as Gutmann (35 cycles), DoD 5220.22 (7 cycles) or the German VSITR (5 cycles). Some of them are specifically designed for SSD disks.
The main features include:

Secure data deletion based on government approved and military data security standards up to the confidential, secret, and top secret security standard levels.
Secure wipes all data from hard drives, solid state drive, memory sticks, usb sticks, flash drives, CompactFlash, Secure Digital (SD) card, memory cards, MMC, MicroDrive, etc.
Detailed deletion report provides evidence of deletion
Fully integrated into the Windows Explorer context menu
Integration of the powerful ProtectStar Secure Deletion Algorithm
Similar Posts: