Volusion Launches 2nd Annual ?Mompreneur Makeover Contest? to Recognize Women-owned Online Businesses
May 12, 2012 Jon 0 Comments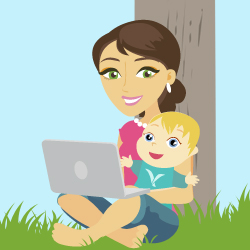 Austin, TX (PRWEB) May 02, 2012
Volusion, the leading provider of shopping cart software and services for online merchants, today announced the launch of its 2nd annual Volusion Mompreneur Makeover Contest. The contest will run from May 1 through May 31 and invites mothers who run their own businesses to enter for the chance to win custom web design by Volusion, an iPad, and spa and Visa gift cards. Mompreneurs will have the opportunity to share their stories with their social communities, and drive others to vote for their stories on Facebook.
Volusion strives to empower women to succeed as entrepreneurs. According to the Guardian Life Small Business Research, women entrepreneurs are expected to create up to 5.5 million new jobs nationwide by 2018. The American Express OPEN State of Women-Owned Businesses Report found that as of 2012, there are more than 8.3 million women-owned businesses in the United States, generating nearly $ 1.3 trillion in revenue and employing nearly 7.7 million people.
Volusion takes this opportunity to recognize, empower and embrace the growing number of women entrepreneurs, specifically those with children. The Volusion Mompreneur Makeover Contest was created to recognize hardworking women who own and manage their own business, and to support those who perform the toughest jobs possible – running a business and being a mom.
About the Contest

The contest, which will run through Volusion?s Facebook page, asks mompreneurs to share their personal stories of owning a business. Entrants are asked to answer the following questions:

Similar Posts: